Sustainability Projects
Motosumi Bremenstr. Shopping District had an opportunity to conclude a amicable relationship with Lloyd Passage, which is in the country where the most strict environmental standard hat. We followed them and start various kinds of struggles for environmental problems. Here, we'll introduce the struggle to environmental problem we've done and continues.
September 2003, starts "One Store One Ecological Activity"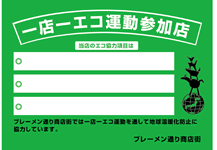 As the ecological activity which is possible at the Shopping District "One Store One Ecological Activity" has started. This idea is based on the 4 main activities; ecological shopping, cooking, bring your own shopping bags to shopping, and ecology investigation corps and the people of the shopping district and area residents executed it.
・Motosumi Bremenstr. Shopping District's Environmental Policy
On March 2000, Installation of the waste can recycling machine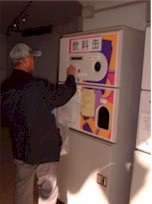 Motosumi Bremenstr. received lots of ideas dealing with waste can from area residents, and installed it. It is linked with the stamp program and the combination of recycling and commerce obtains dazzling result. ※Cf. 560,000 plastic bottles, 220,000 waste cans, total 780,000 wastes were collected in a single year.
On 18th Nov. to 2nd Dec. 2000, Plastic Bottle Recycling Campaign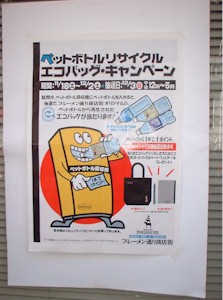 The plastic bottle collection machine was installed in the Community Center, and the campaign was held.
During this period, if you brought 10 bottles, you've got a single lottery ticket. And when you won a prize, you've got an original fabric ecology bag(about 1,000yen) made by waste plastic bottles, and prepared some ball-pointed-pen and paper-folder for consolation prize.
During the campaign, amazingly we've collected about 7,000 plastic bottles.
In 1997, Collected Cardboards for Recycling in a Group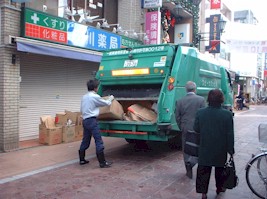 Motosumi Bremenstr. collected waste cardboards come out of shopping district and sold them to waste disposal firm.
The profit was returned to the area to service rubbish yard and observation of environmental facility.
On 7th July,International Symposium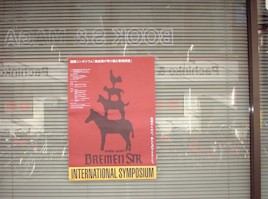 "What can Shopping District do for Environmental Problems" were held.
In June 1995, Appeal for "Bring your own Shopping Bags"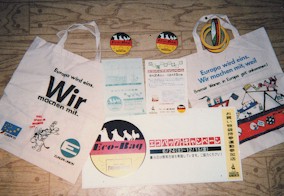 Motosumi Bremenstr. imported 20,000 shopping bags made of fabric, which has been used in Bremen city.
We handed them free to nursery schools, free gift to customers in the District's Sale, when we held "Bring Your Own Shopping Bag Campaign".